Blundstone Work & Safety Black Boot, 163
Regular price
$240.00 CAD
Regular price
$240.00 CAD
Sale price
$240.00 CAD
Unit price
per
Sale
Sold out
Size Chart
Blundstone
Description
The XRD® footbed provides all-day comfort, and the heat-formed heel ensures a perfect fit. CSA Grade 1 protective toe cap and heat, slip, oil, acid, and electric shock-resistant design make them perfect for work environments.
Specifications
6-inch boot height.
CSA Grade 1 protective toe cap.
Weatherproof leather is an industry-leading 2.5 mm thick, yet 'breathes' for absolute comfort.
Dual-density polyurethane midsole and thermo-polyurethan (TPU) outsole: weatherproof, durable, lightweight and provides reliable certified traction.
XRD® footbed for all-day comfort and support.
Puncture resistant mid-soles by Lenzi: lighter, safer, more flexible, more comfortable and warmer than steel.
Injection molded soles -- no adhesives to come unglued, no stitching to rot.
Heat, slip, oil, acid and electric shock-resistant sole.
Heat-formed heel for a snug fit.
Comfort EVA removable footbed with XRD® in the heel pad.
Unisex sizing.
Share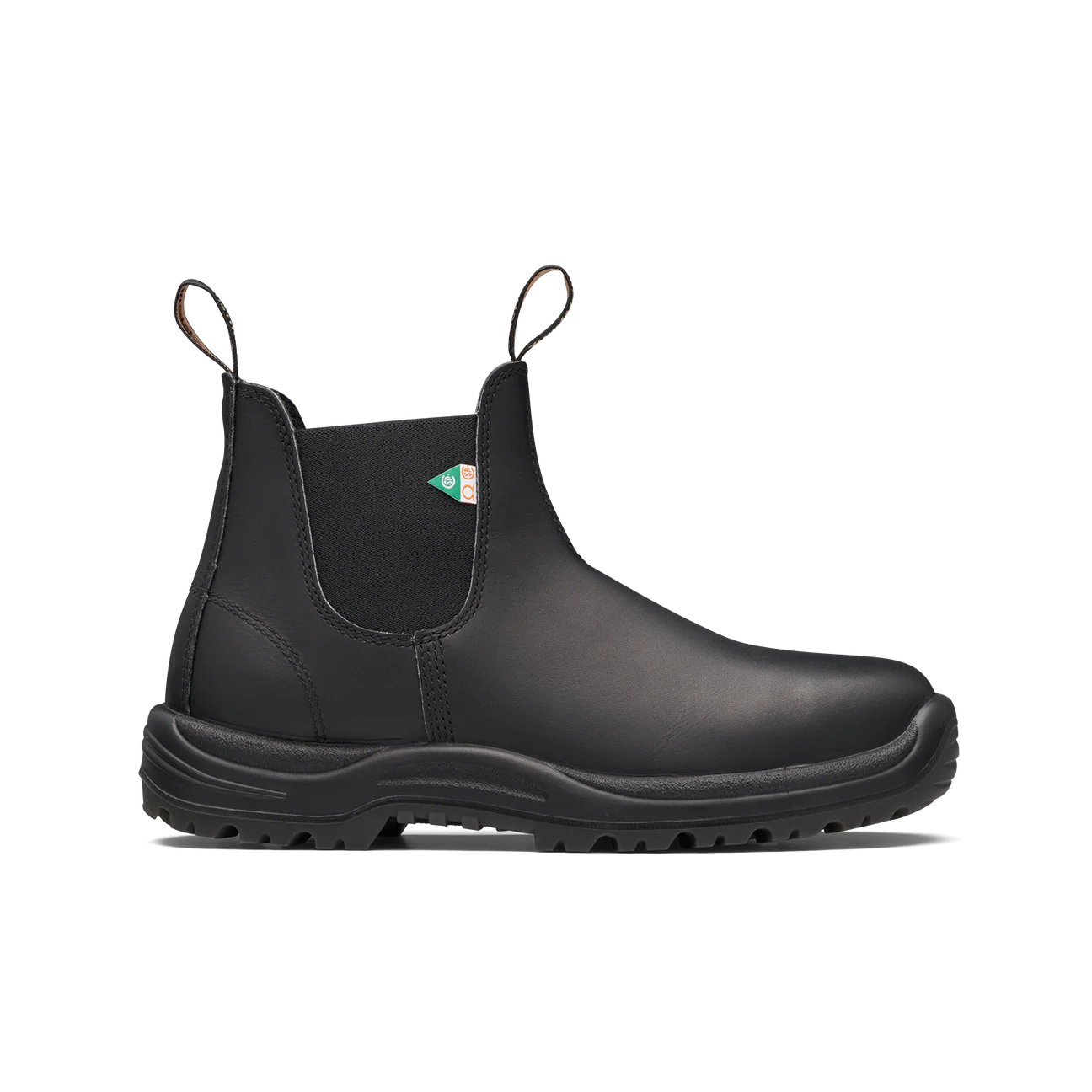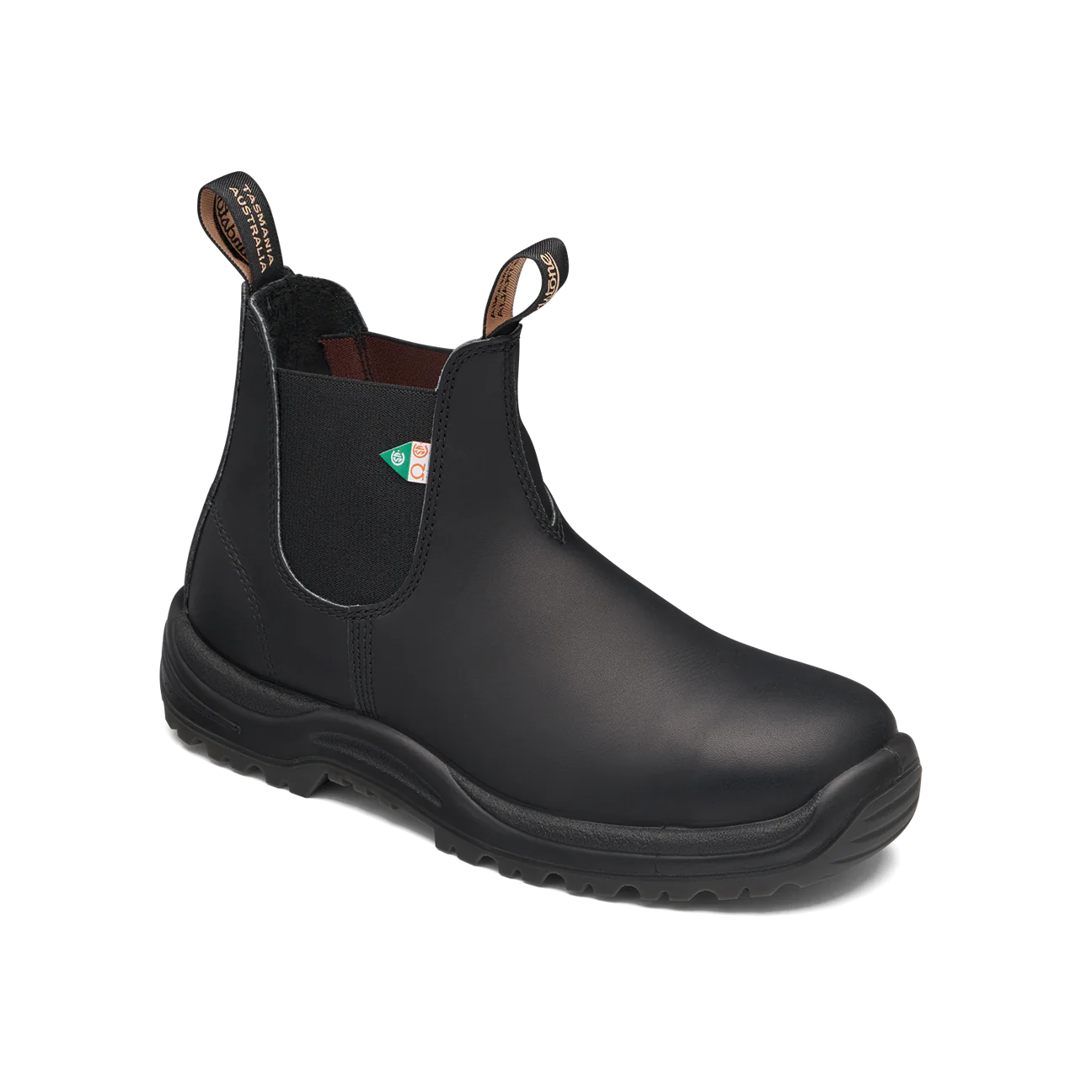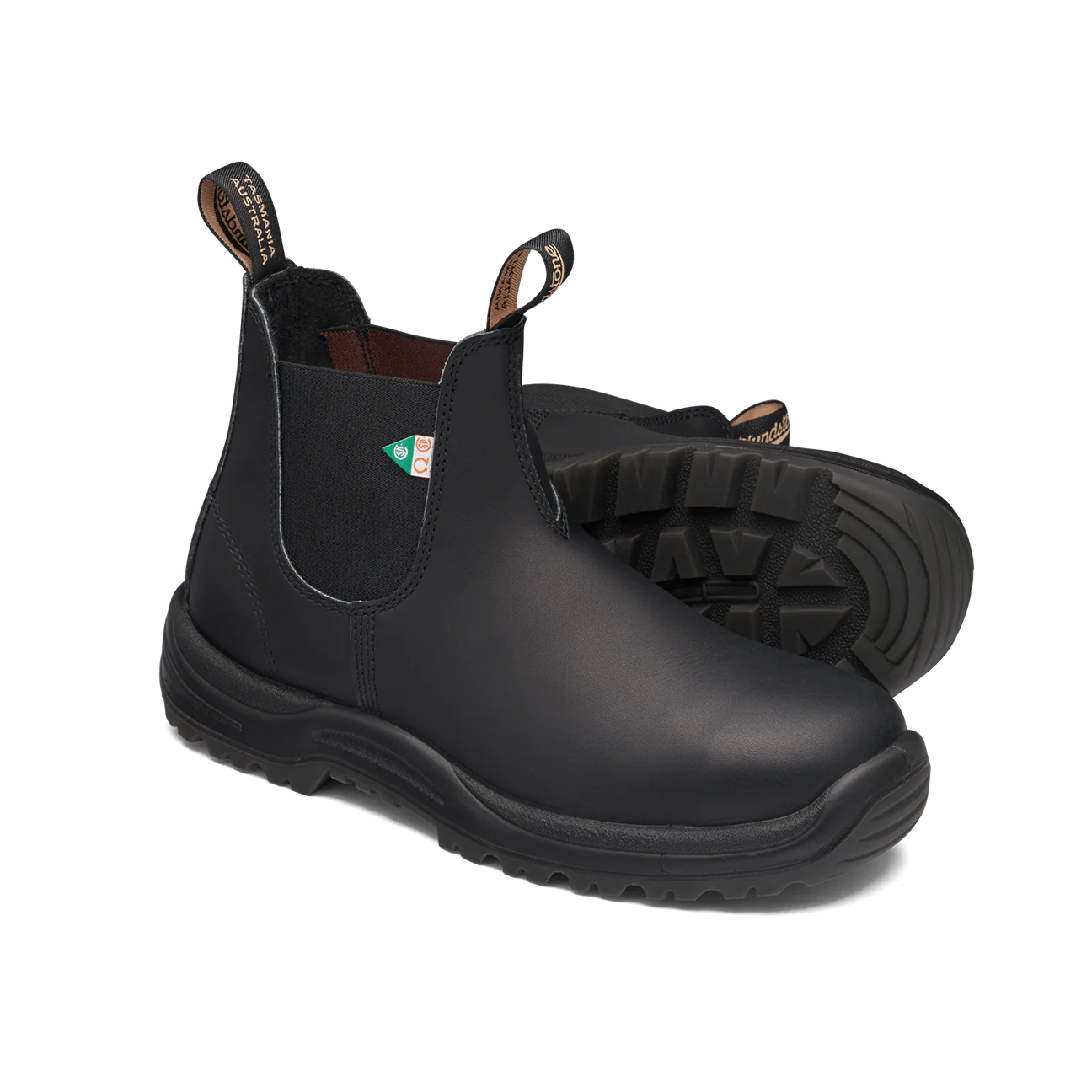 Blundstone Size Chart
BLUNDSTONE: UNISEX (CLASSIC, DRESS, ACTIVE AND CSA)
| | |
| --- | --- |
| UK SIZING | CANADIAN / US SIZING |
| 3 UK | 4 M / 6 L CAN / US |
| 3.5 UK | 4.5 M / 6.5 L CAN / US |
| 4 UK | 5 M / 7 L CAN / US |
| 4.5 UK | 5.5 M / 7.5 L CAN / US |
| 5 UK | 6 M / 8 L CAN / US |
| 5.5 UK | 6.5 M / 8.5 L CAN / US |
| 6 UK | 7 M / 9 L CAN / US |
| 6.5 UK | 7.5 M / 9.5 L CAN / US |
| 7 UK | 8 M / 10 L CAN / US |
| 7.5 UK | 8.5 M / 10.5 L CAN / US |
| 8 UK | 9 M / 11 L CAN / US |
| 8.5 UK | 9.5 M / 11.5 L CAN / US |
| 9 UK | 10 M / 12 L CAN / US |
| 9.5 UK | 10.5 M CAN / US |
| 10 UK | 11 M CAN / US |
| 10.5 UK | 11.5 M CAN / US |
| 11 UK | 12 M CAN / US |
| 12 UK | 13 M CAN / US |
| 13 UK | 14 M CAN / US |

BLUNDSTONE: WOMEN'S SERIES (HI TOP, HEEL, LOW HEEL)

| | |
| --- | --- |
| UK SIZING | CANADIAN SIZING |
| 2 UK | 5 CAN / US |
| 2.5 UK | 5.5 CAN / US |
| 3 UK | 6 CAN / US |
| 3.5 UK | 6.5 CAN / US |
| 4 UK | 7 CAN / US |
| 4.5 UK | 7.5 CAN / US |
| 5 UK | 8 CAN / US |
| 5.5 UK | 8.5 CAN / US |
| 6 UK | 9 CAN / US |
| 6.5 UK | 9.5 CAN / US |
| 7 UK | 10 CAN / US |
| 7.5 UK | 10.5 CAN / US |
| 8 UK | 11 CAN / US |

BLUNDSTONE: KIDS
| | |
| --- | --- |
| UK SIZING | CANADIAN / US SIZING |
| 7 UK | CHILD CAN / US 8 |
| 8 UK | CHILD CAN / US 9 |
| 9 UK | CHILD CAN / US 10 |
| 10 UK | CHILD CAN / US 11 |
| 11 UK | CHILD CAN / US 12 |
| 12 UK | CHILD CAN / US 13 |
| 13 UK | YOUTH CAN / US 1 |
| 1 UK | YOUTH CAN / US 2 |
| 2 UK | YOUTH CAN / US 3 |
| 3 UK | YOUTH CAN / US 4 |