Blundstone Classic Antique Brown Boot, 1609
Regular price
$265.00 CAD
Regular price
$265.00 CAD
Sale price
$265.00 CAD
Unit price
per
Sale
Sold out
Size Chart
Blundstone
Description
Blundstone #1609 Classic in Antique Brown combines a couple of our most popular colours and styles. #1609 Antique Brown feels and looks perfect on the first day and gets better every day as the boots fit to your feet and the leather gets gorgeous with wear. Leather-lined, pull-on, all-day comfort.
Features
Premium leather
Thermo-urethane outsole resistant to hydrolysis and microbial attack.
Polyurethane midsole for comfort with XRD® in the heel strike zone to dissipate heel strike shock.
Comfort EVA removable footbed with XRD® in the heel pad.
Extra set of footbeds for fit adjustment.
Leather lined.
Share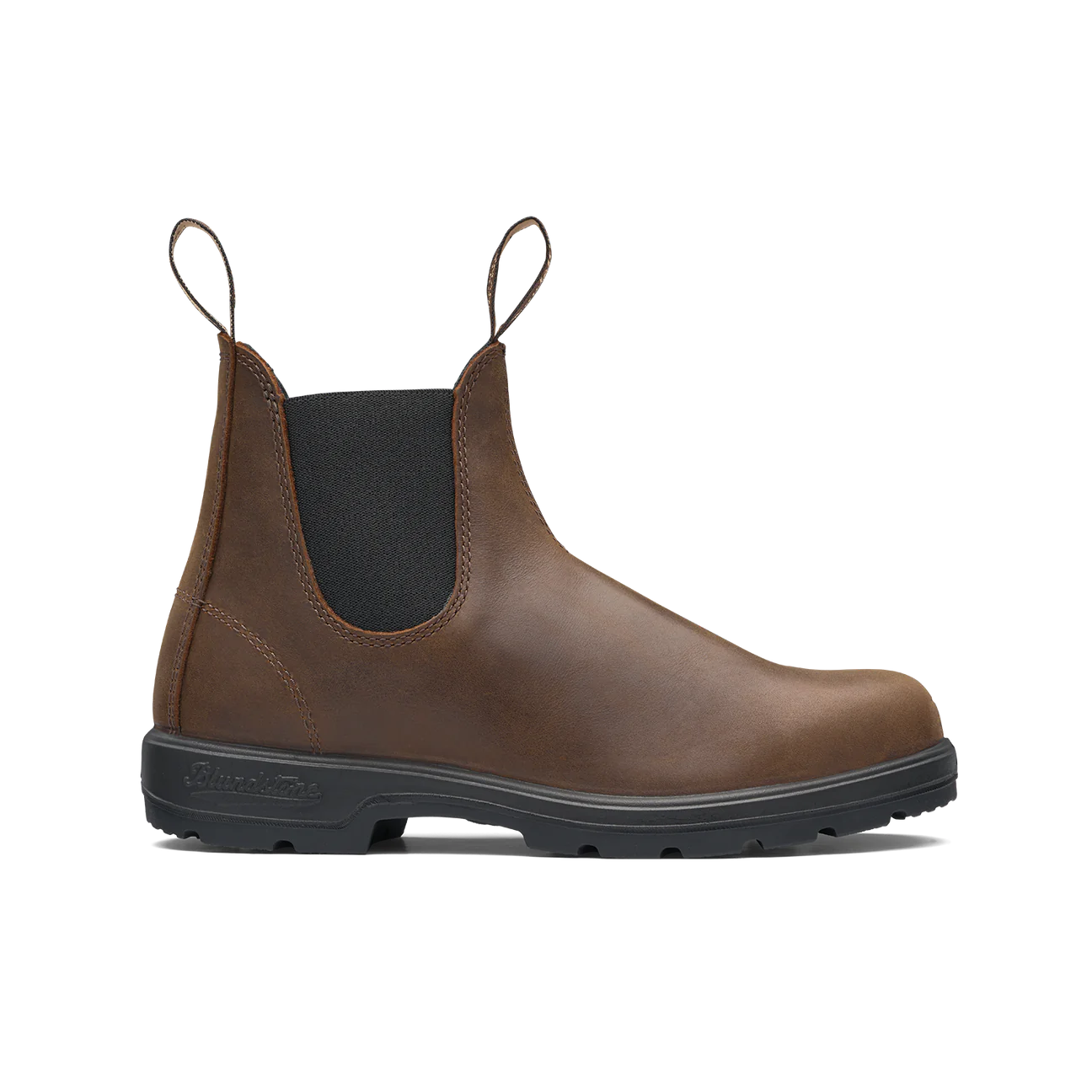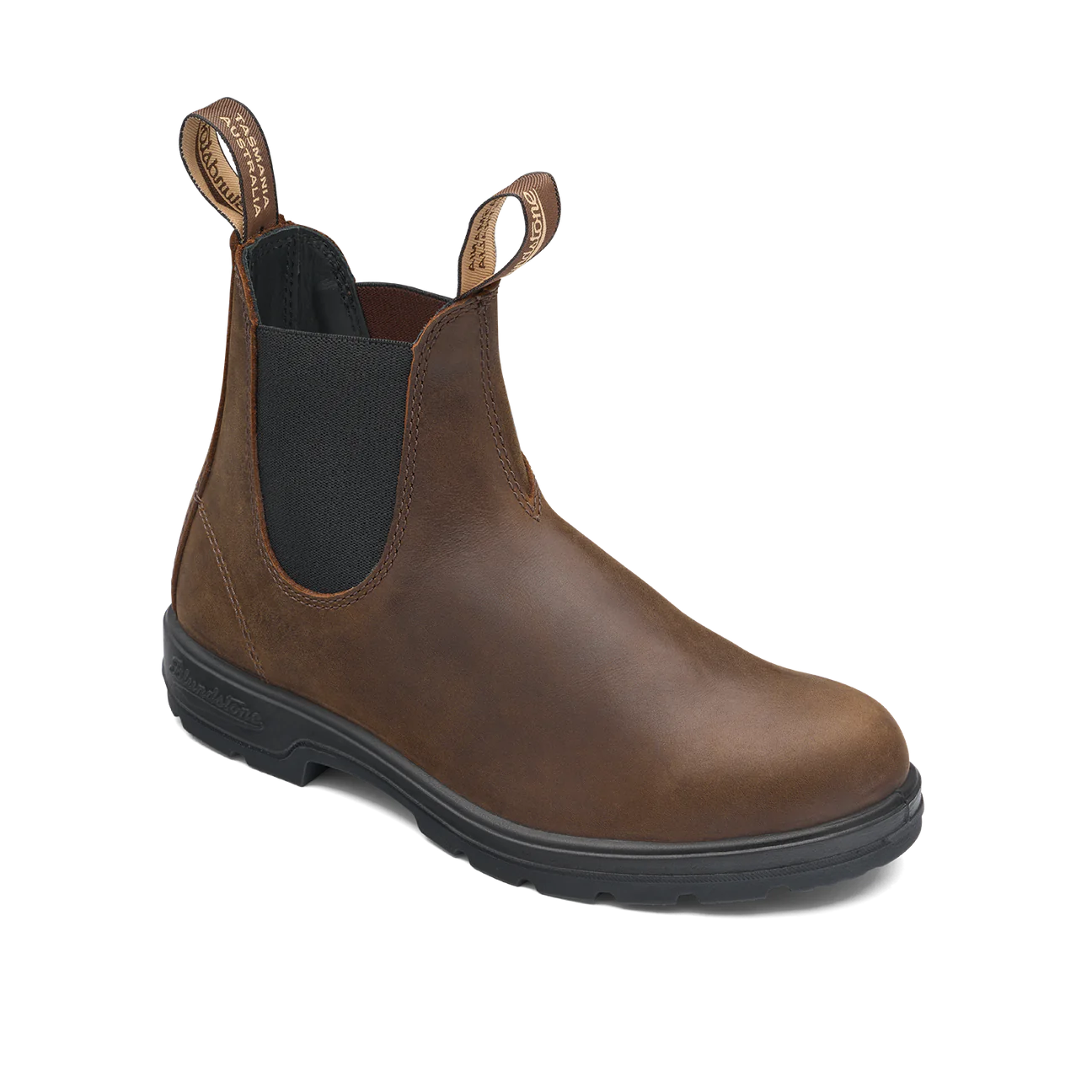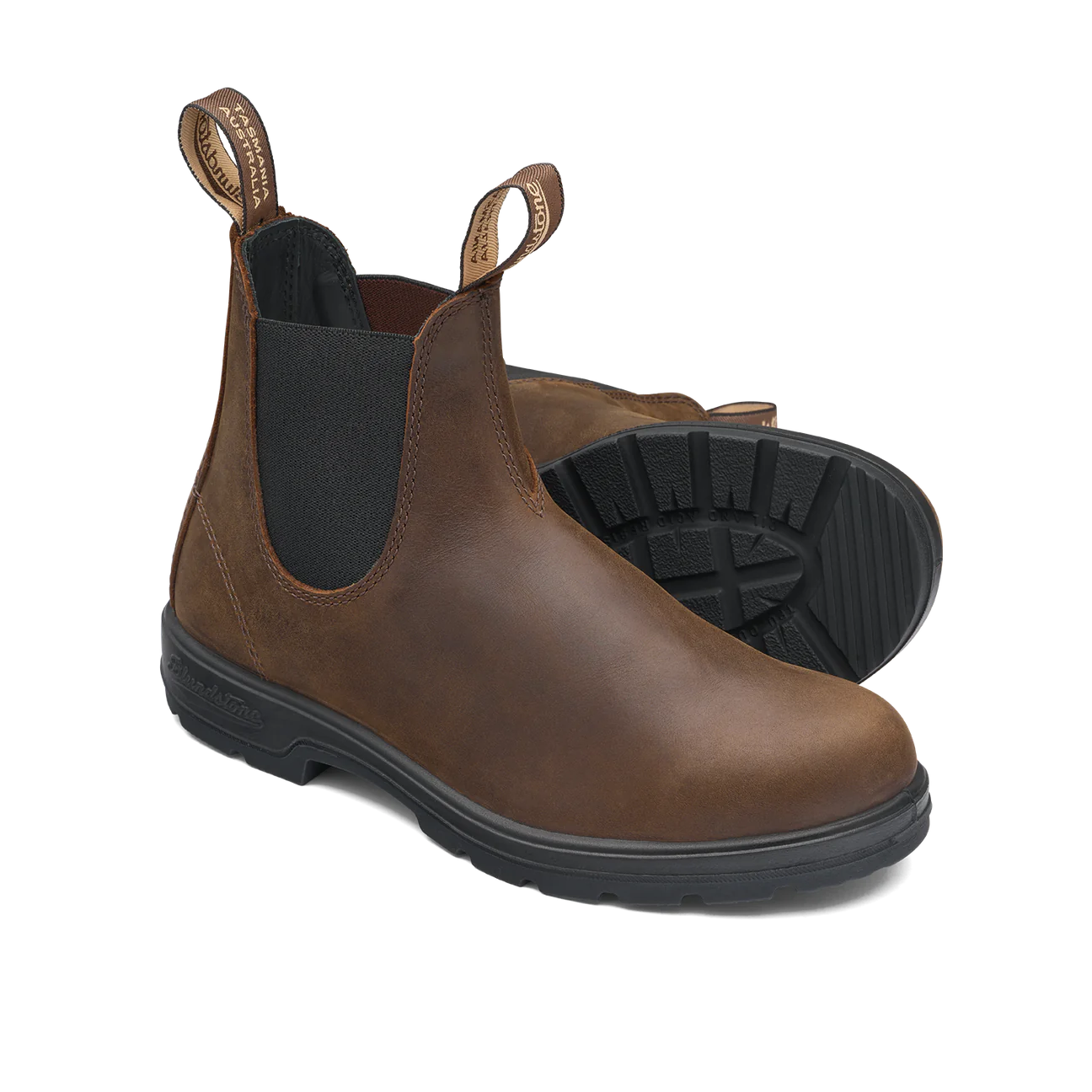 Blundstone Size Chart
BLUNDSTONE: UNISEX (CLASSIC, DRESS, ACTIVE AND CSA)
| | |
| --- | --- |
| UK SIZING | CANADIAN / US SIZING |
| 3 UK | 4 M / 6 L CAN / US |
| 3.5 UK | 4.5 M / 6.5 L CAN / US |
| 4 UK | 5 M / 7 L CAN / US |
| 4.5 UK | 5.5 M / 7.5 L CAN / US |
| 5 UK | 6 M / 8 L CAN / US |
| 5.5 UK | 6.5 M / 8.5 L CAN / US |
| 6 UK | 7 M / 9 L CAN / US |
| 6.5 UK | 7.5 M / 9.5 L CAN / US |
| 7 UK | 8 M / 10 L CAN / US |
| 7.5 UK | 8.5 M / 10.5 L CAN / US |
| 8 UK | 9 M / 11 L CAN / US |
| 8.5 UK | 9.5 M / 11.5 L CAN / US |
| 9 UK | 10 M / 12 L CAN / US |
| 9.5 UK | 10.5 M CAN / US |
| 10 UK | 11 M CAN / US |
| 10.5 UK | 11.5 M CAN / US |
| 11 UK | 12 M CAN / US |
| 12 UK | 13 M CAN / US |
| 13 UK | 14 M CAN / US |

BLUNDSTONE: WOMEN'S SERIES (HI TOP, HEEL, LOW HEEL)

| | |
| --- | --- |
| UK SIZING | CANADIAN SIZING |
| 2 UK | 5 CAN / US |
| 2.5 UK | 5.5 CAN / US |
| 3 UK | 6 CAN / US |
| 3.5 UK | 6.5 CAN / US |
| 4 UK | 7 CAN / US |
| 4.5 UK | 7.5 CAN / US |
| 5 UK | 8 CAN / US |
| 5.5 UK | 8.5 CAN / US |
| 6 UK | 9 CAN / US |
| 6.5 UK | 9.5 CAN / US |
| 7 UK | 10 CAN / US |
| 7.5 UK | 10.5 CAN / US |
| 8 UK | 11 CAN / US |

BLUNDSTONE: KIDS
| | |
| --- | --- |
| UK SIZING | CANADIAN / US SIZING |
| 7 UK | CHILD CAN / US 8 |
| 8 UK | CHILD CAN / US 9 |
| 9 UK | CHILD CAN / US 10 |
| 10 UK | CHILD CAN / US 11 |
| 11 UK | CHILD CAN / US 12 |
| 12 UK | CHILD CAN / US 13 |
| 13 UK | YOUTH CAN / US 1 |
| 1 UK | YOUTH CAN / US 2 |
| 2 UK | YOUTH CAN / US 3 |
| 3 UK | YOUTH CAN / US 4 |