Blundstone Dress Antique Brown Boot, 2029
Regular price
$265.00 CAD
Regular price
$265.00 CAD
Sale price
$265.00 CAD
Unit price
per
Sale
Sold out
Size Chart
Blundstone
Description
Here's a dressy twist on a Blundstone boot in a leather with deep character. The #2029 Blundstone Dress Chelsea in Antique Brown looks like you've owned them forever. And you might! Chisel toe shape is a dressier cut that gets the job done. Unbeatable Blundstone all-day comfort and long wear.
Features
Premium leather.
Polyurethane midsole for improved comfort and cushioning.
Thermo-urethane outsole for improved resistance to hydrolysis and microbial attack.
Steel shank for torsional stability.
Removable footbed.
XRD™ in the heel strike zone.
Extra set of footbeds for fit adjustment.
Leather lined.
Share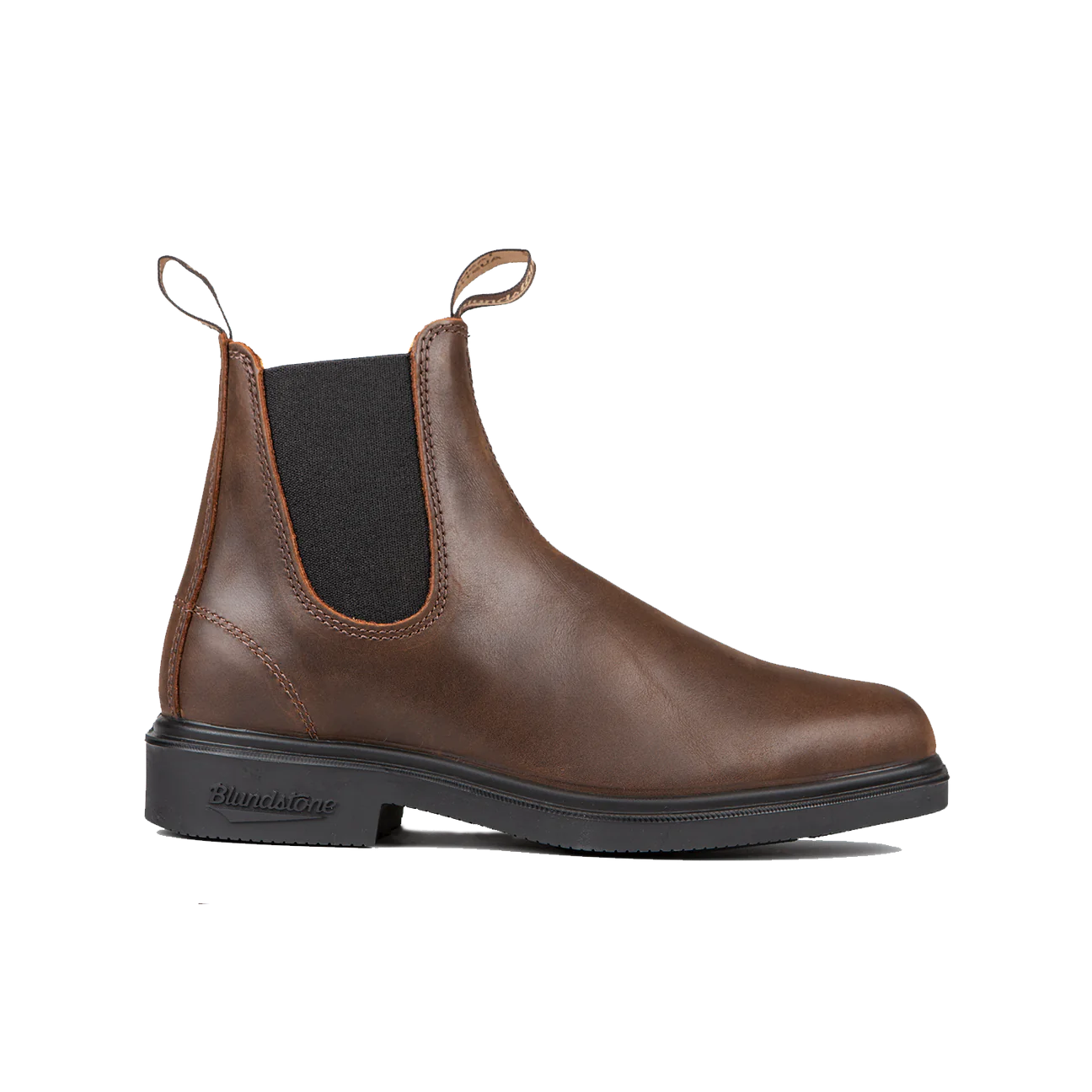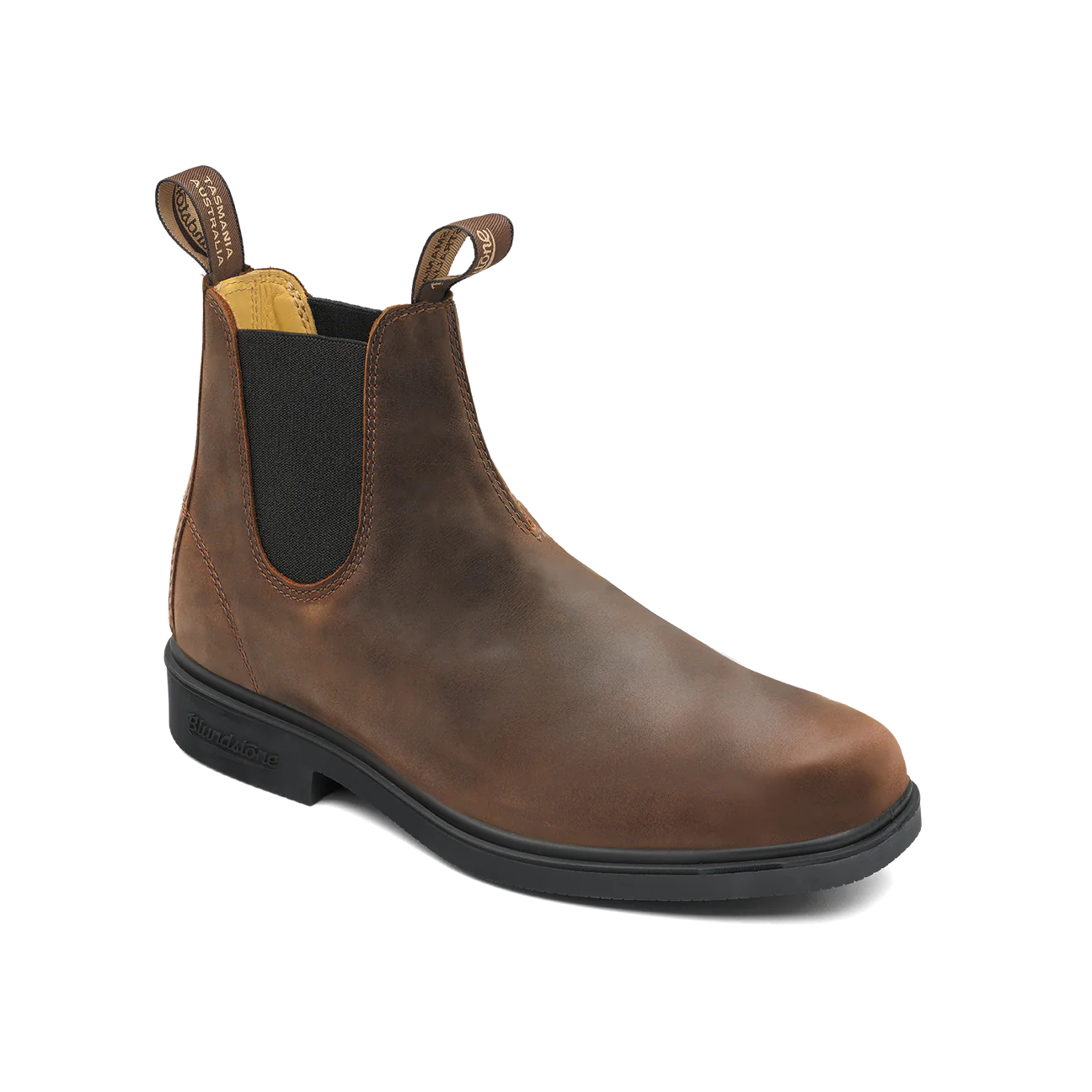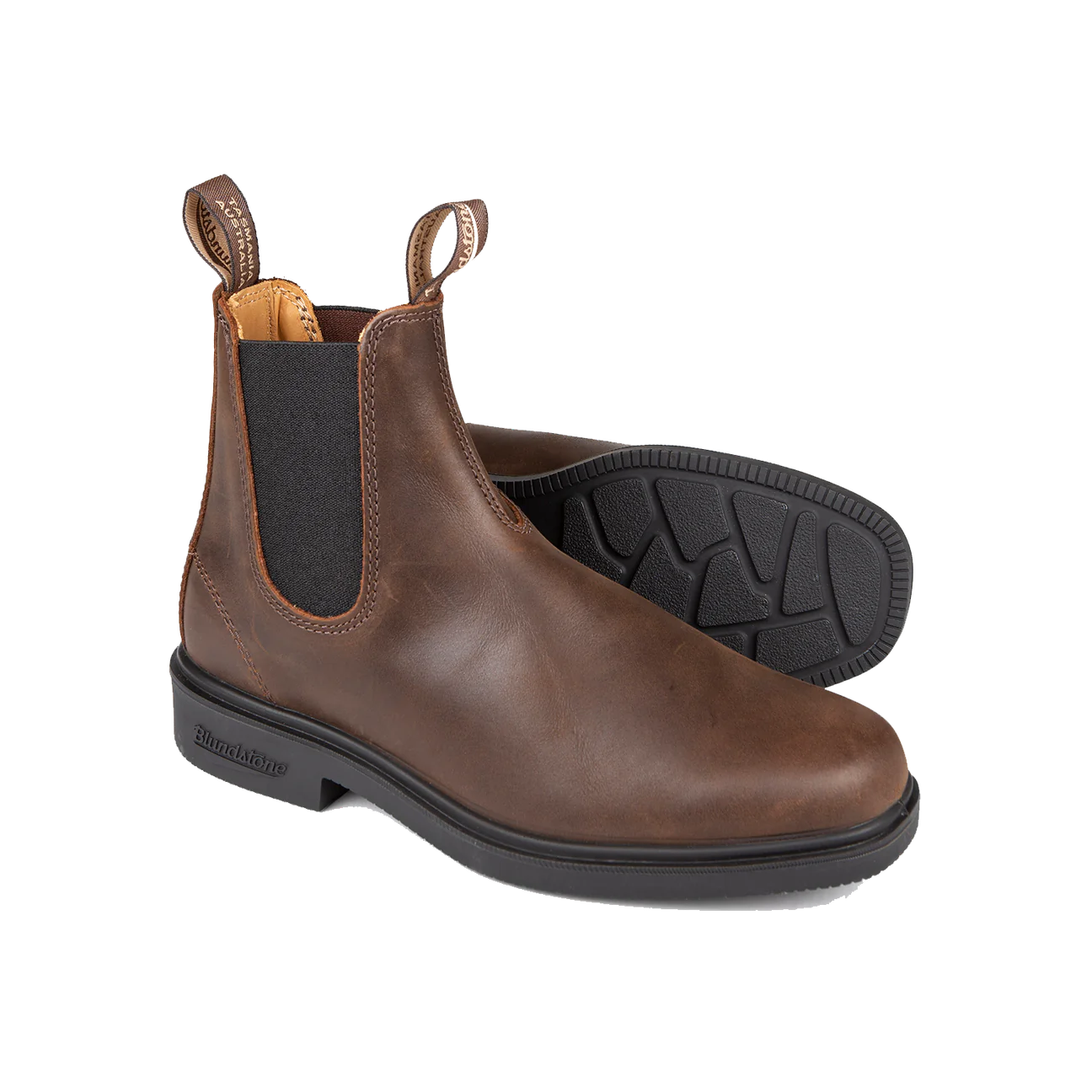 Blundstone Size Chart
BLUNDSTONE: UNISEX (CLASSIC, DRESS, ACTIVE AND CSA)
| | |
| --- | --- |
| UK SIZING | CANADIAN / US SIZING |
| 3 UK | 4 M / 6 L CAN / US |
| 3.5 UK | 4.5 M / 6.5 L CAN / US |
| 4 UK | 5 M / 7 L CAN / US |
| 4.5 UK | 5.5 M / 7.5 L CAN / US |
| 5 UK | 6 M / 8 L CAN / US |
| 5.5 UK | 6.5 M / 8.5 L CAN / US |
| 6 UK | 7 M / 9 L CAN / US |
| 6.5 UK | 7.5 M / 9.5 L CAN / US |
| 7 UK | 8 M / 10 L CAN / US |
| 7.5 UK | 8.5 M / 10.5 L CAN / US |
| 8 UK | 9 M / 11 L CAN / US |
| 8.5 UK | 9.5 M / 11.5 L CAN / US |
| 9 UK | 10 M / 12 L CAN / US |
| 9.5 UK | 10.5 M CAN / US |
| 10 UK | 11 M CAN / US |
| 10.5 UK | 11.5 M CAN / US |
| 11 UK | 12 M CAN / US |
| 12 UK | 13 M CAN / US |
| 13 UK | 14 M CAN / US |

BLUNDSTONE: WOMEN'S SERIES (HI TOP, HEEL, LOW HEEL)

| | |
| --- | --- |
| UK SIZING | CANADIAN SIZING |
| 2 UK | 5 CAN / US |
| 2.5 UK | 5.5 CAN / US |
| 3 UK | 6 CAN / US |
| 3.5 UK | 6.5 CAN / US |
| 4 UK | 7 CAN / US |
| 4.5 UK | 7.5 CAN / US |
| 5 UK | 8 CAN / US |
| 5.5 UK | 8.5 CAN / US |
| 6 UK | 9 CAN / US |
| 6.5 UK | 9.5 CAN / US |
| 7 UK | 10 CAN / US |
| 7.5 UK | 10.5 CAN / US |
| 8 UK | 11 CAN / US |

BLUNDSTONE: KIDS
| | |
| --- | --- |
| UK SIZING | CANADIAN / US SIZING |
| 7 UK | CHILD CAN / US 8 |
| 8 UK | CHILD CAN / US 9 |
| 9 UK | CHILD CAN / US 10 |
| 10 UK | CHILD CAN / US 11 |
| 11 UK | CHILD CAN / US 12 |
| 12 UK | CHILD CAN / US 13 |
| 13 UK | YOUTH CAN / US 1 |
| 1 UK | YOUTH CAN / US 2 |
| 2 UK | YOUTH CAN / US 3 |
| 3 UK | YOUTH CAN / US 4 |